Colorado Parks & Wildlife is hitting a new level of absurdity.
Exposing the Big Game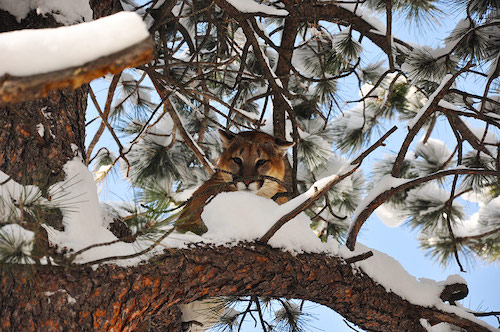 From Wild Earth Guardians
The State has a new plot to kill cougars and bears in an attempt to boost mule deer populations so that it can sell more hunting tags. Yup, that's right, they want to kill native animals so that more people will pay to kill other animals. Join us in telling our state's wildlife managers it is past time to put wildlife first.
Poorly disguised as two "predator control studies" aimed at increasing sport-hunting opportunity for mule deer over the coming years, the state is putting bears and cougars in the crosshairs. The first plan calls for trapping and killing between 15-45 cougars and 30-75 black bears over a period of three years. The "study" part is a post-killing analysis of the impact of removing native predators on mule deer fawn survival rates. The science shows that removing native carnivores from the landscape undermines ecosystem functions…
View original post 260 more words